In the second of our blogs from our Saathi teachers, we bring you Jyoti's story, showcasing interactive learning methods and how children are being supported to use their imaginations. Our Saathi programme is helping teachers like Jyoti acquire the skills to improve the quality of education in Sindhupalchowk.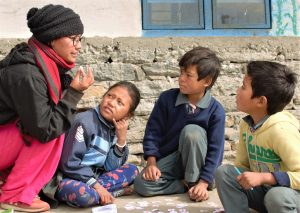 We took part in Kshitij learning fair, a major event of our region being only one primary school who had showcased their project out of 50 stalls. We, along with selected students and existing teachers, decided to build the replica of "PanchPokhari Rural Municipality after 50 years". The replica included houses, trees, bridge, roads, hospital, stadium, train station, cable car etc. Initially, we planned to make a working train. Even after more than 30 attempts, the wheels of train didn't run on track. So, we decided to drop the idea of moving train but kept the railway track. Instead, we added cable car since its mechanism was simpler than train. We worked more than 2 weeks in science lab and finally we made it a working cable car.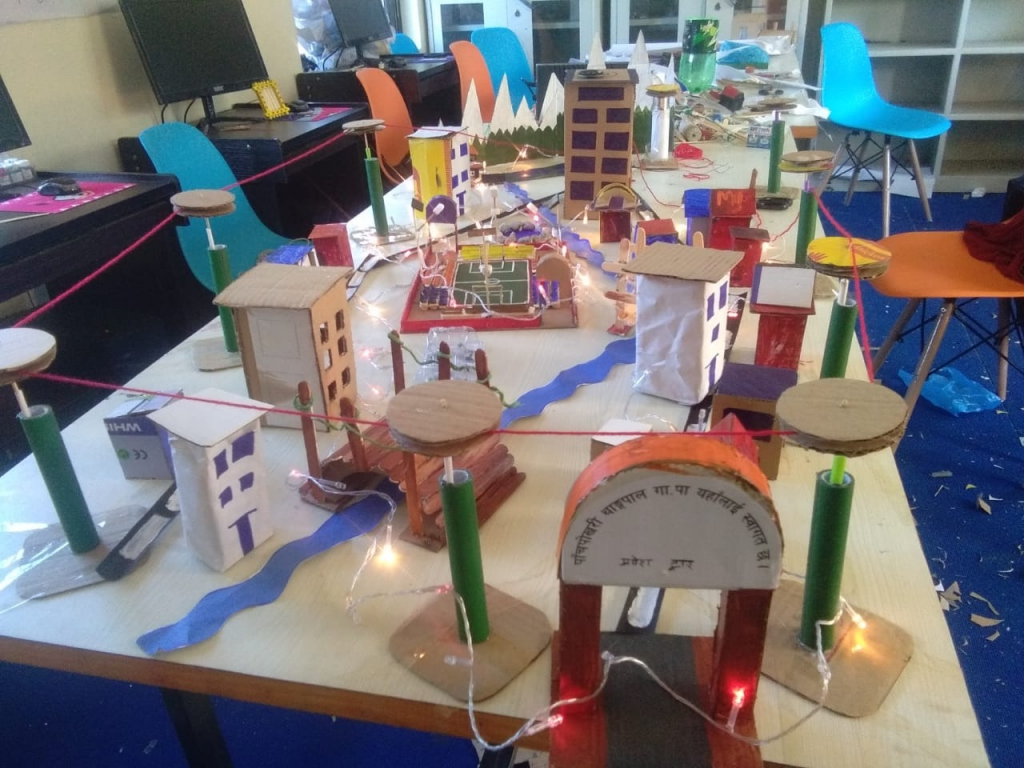 The whole process of making was quite fun and a good learning opportunity for us because the technical aspect of the model was completely new for our students and for me as well. They learnt to listen, understand, and challenge each others' ideas. The way they described the project to the observers of the fair was the highlight of the entire process. They seemed very confident and applauded by everyone they gave presentation to.
"Dear Mayor, we need the stadium exactly like this." An observer said to mayor of PanchPokhari rural municipality showing the stadium of the model and mayor nodded with pleasant smile. We felt like the dream we had seen together will be fulfilled someday.
You can read more about our Saathi programme here.