In Nepal education is free until students complete the equivalent of GCSE (SEE- Secondary Education Examination). After this, education becomes expensive; preventing many from continuing their studies. Most school leavers have to work on their family farms, which barely produce enough food to make a living, or they are forced to look for manual jobs abroad.
Our Aim
Support promising students from low income families to continue their education and take the Plus 2 (the equivalent to A levels). Mondo has supported 333 scholarships to date, starting with 7 scholarships in 2010 and building up to around 50 scholarships per annum.
Coverage
In the past, we have opened this programme up to all the secondary schools in the Sindulpalchowk region, but the application quantities became overwhelming.

 

We are now focusing on the 9 secondary schools in the Helambu district with whom we have close contact. The scholarships pay for the total fees, books and uniform of the students who choose to study at a local college in the Helambu area.

 

For those who wish to study at the more prestigious and expensive colleges in Kathmandhu

 

the scholarship makes a very substantial contribution. We negotiate the fee levels with each of the relevant colleges to maximise the number of students we can support.
Sustainability
After they complete their studies, scholarship recipients are expected to undertake volunteering work for their local communities. This might involve some teaching at their local school or assistance in other HELP programmes. This is crucial to helping us to improve the quality of education at these schools and encourages social responsibility in the students.
"Receiving the scholarship has enabled me to continue my education, helping me develop as an individual and increase my confidence. I am now optimistic I can gain the skills needed to become a teacher and help others gain the benefits of a good education"
Scholarships awarded to date
Stories

from our Scholarship Recipients
"My scholarship helped me to further my education. I now earn a good amount of money and can support my family as well."
"Things are so difficult for me, but I will never give up. I will give my best. I will never upset my mother and those who support me. One day, I shall grow like a flower, which everyone will appreciate."
"Without my scholarship, I would never have been able to move to Kathmandu to study science which is a much more expensive course than others."
"My scholarship has helped me to gain a good education and a much brighter future than I previously thought possible."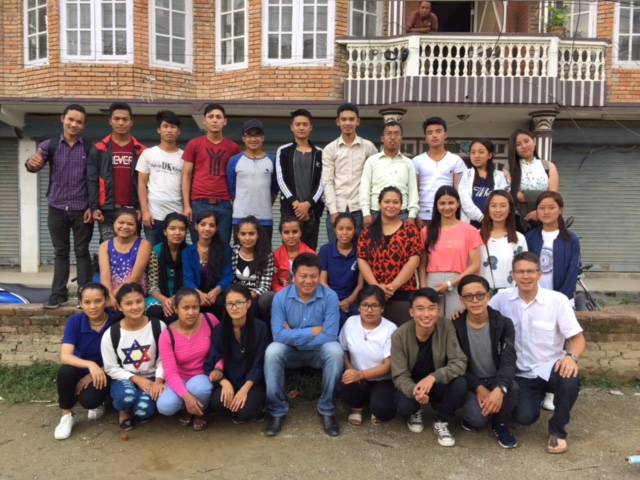 Stephen, Mondo's former CEO, meets with the latest cohort of scholars ready to begin their higher education journey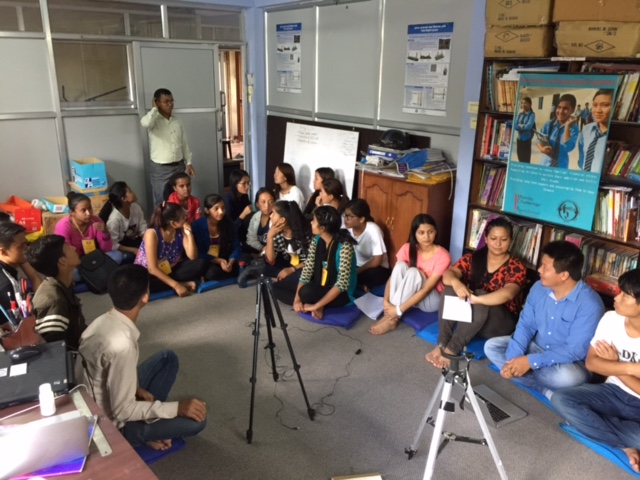 Running a workshop with our newest scholars to prepare them for life in higher education