Welcome to the first newsletter of 2023. Many thanks to all of you who donated to our RIBS school campaign last December and to the legacy fund for Anthony. I'll be updating you on those projects as the year progresses. It was also lovely to meet up with Mondo friends and volunteers while Jimmy was visiting the UK in February – so many great memories to share!
Tanzania
International Women's Day (8th March) is just around the corner, and we at Mondo Foundation are excited to use this day to raise funds for our Tanzania grants project.
Our mission is to empower women in Tanzania by providing business grants and training so that they can lift themselves and their families out of poverty.
Through the Tanzania grants project, we have been able to provide small business grants to women living with HIV for over 15 years.
These grants have allowed women to improve their lives and the situation of their families.
Over 1000 grants have been given out and if you want to read about the programme's impact we have many stories of beneficiaries on our website Stories from the HIV grants programme – Mondo – Mondo (mondofoundation.org), for example……
Nia, started a brick-making business in 2010 despite this traditionally being seen as a man's job. It has allowed her to see her four children through school and to move to a more secure house.
Emida, runs a café serving eggs and chips, which she took over when her sister died. The café is very popular and allows her to provide for her family and to look after her late sisters' children.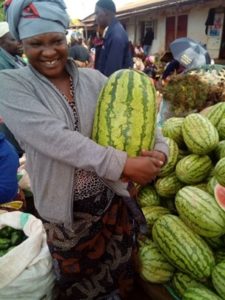 We need your help to continue making a difference in the lives of women in Tanzania. On International Women's Day, we are asking for your support to raise £5,000 for our Tanzania grants project.  We have set up a JustGiving page at www.justgiving.com/campaign/Tanzaniawomensday and will be sending you more information on the programme over the coming weeks.
Anna and trustee Sarah Woolfenden will be visiting the programme in March and will let you know the latest news – look for the event on our Facebook page.
Nepal 
In the summer of 2022, the team at CEEN (Centre for Environmental Education Nepal) trained a group of year 9 teachers on how to use project-based work to explore issues surrounding climate change.
Over the last six months, the teachers have assisted their pupils to set up weather stations to record temperature and rainfall.  The students have also interviewed older people in their community to find out how weather patterns have changed over the last decades and discuss the problems this causes.
In January, a theatre company worked with the children to help them learn acting techniques and create a drama that could be performed in villages surrounding the school.
The pupils focused their play on the problems of drought, landslides, disappearing bird species and increasing crop pests that had been identified as the greatest causes for concern during the community interviews.  The children are now performing their play in different villages and using it to generate discussion.
The next stage will be to implement small projects that can help mitigate against the effects of climate change.
You can watch a performance of the play on youtube:
http://(17) Climate Change drama at Shree Bhotang Devi Sec School by student #locallevel#ceen#climatechange – YouTube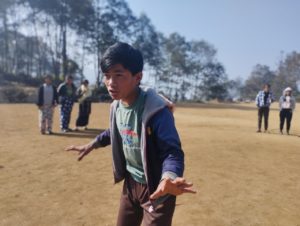 India
The children at RIBS have started the school year and are excited to hear that a new school building will soon be under construction. 
Meanwhile, Mondo has also launched a new project supporting Bikash, a special needs school, to set up an early intervention centre. The centre will allow parents with disabled children to bring them for assessment and diagnosis and to receive training on how best to support their development. The team at Bikash have bought equipment and play materials, and have begun work with 80 children.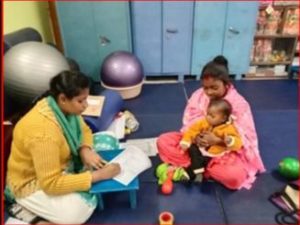 If you've got any questions or thoughts on our work, we'd love to hear from you!
Best wishes and stay well.
Anna, Hirsh and all the Mondo Team