Welcome to our first 2022 newsletter!  Here at Mondo we are all hoping that the new year will see less Covid disruption and we will have a chance expand our successful programmes and design new initiatives.  We are very grateful for your ongoing support which has seen us through such a difficult few years!
Tanzania
Last autumn two groups of our business women in Masaranga and Olmiringaringa took the brave step to form Vicoba groups.
A Vicoba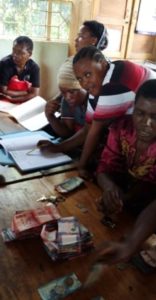 group consists of 25-30 women, who combine their savings to create a community based bank.  Members can then take out loans from the group fund to invest in their micro-enterprises.  The Vicoba group provides mutual support and encouragement, and also allows the members to gain essential accounting and business management skills, as well as empowering women to take on leadership roles.
Mondo worked in collaboration with ACE Africa to provide training for the groups and provide them with the equipment needed.  By December the Olmiringaringa group had already saved around £900 which was being given to members as loans with a 10% interest rate.  The group had also saved a separate health fund which members could borrow interest free in times of crisis.  We will continue to work closely with the groups for the next six months and monitor their impact, and hope to be able to replicate this model for other women.
The Vicoba groups are open to women who have already been supported by Mondo to set up a business and are now able to save.  However, there are many more women who would like to start out on this journey, and would be unable, at the moment, to pay back any loan.  Mondo is seeking funding to help more women with an initial grant and mentoring support so they can make the first steps to establishing their business.  If you think you could help, please donate through our justgiving campaign Small Businesses for HIV+ women in Tanzania – JustGiving 
Nepal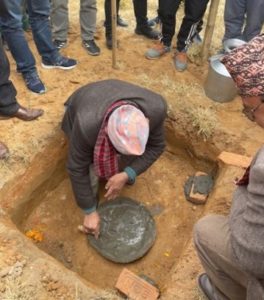 In Nepal, Mondo is funding the building of a community learning centre at Parangtol Batase. It will include a large meeting/training space, a library and kitchen and be fitted with piped water, electricity, solar and internet. It will be a resource for the whole community serving as a training centre for programmes delivered by the local government and other organisations. Training will include: health education campaigns; women's literacy classes; early years education and childcare. The centre will also be used for skills based or vocational training to provide opportunities for income generation. The start of this project was delayed by the destruction of roads in the flooding last summer, so the community were very happy to finally see the laying of the foundation stone in December.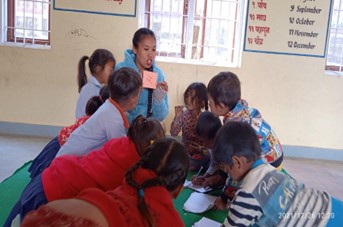 Meanwhile our latest cohort of Saathi teachers continue to make a huge difference to the 10 schools where they work in Melamchi and Panchpokhari, despite temporary school closures in January. We currently have 17 teachers in post, and continue to provide regular training and mentoring sessions for each of them. We hope to again expand the programme in March and HELP are currently advertising for new teachers.
One of our current cohort is Sunita, who works as a maths teacher in Shree Golmeshowri school. She previously worked in a private boarding school but did not find the job satisfying. She writes: I joined the journey as a "Saathi", which means being a friend to the students who are not usually supported. During this opportunity, I got to find my true happiness, which I never felt while teaching at a boarding school. The love and satisfaction I get being a teacher in a government school was something I never felt before. I also got different types of training and support from the Saathi teams, which helped me immensely inside the classroom and with personal growth.
India
Great news from India that our partner schools around Kalimpong are Darjeeling have now been allowed to open normally for all year groups. The new school year started a few weeks ago and children are delighted to be back in the classroom with their friends and teachers. Most children have missed two whole years of schooling so there is a lot of work to catch up on but teachers are confident they can help the children to make up the missing years.  This year schools will be open on Saturday to help children who have fallen behind.
During the pandemic, former India volunteer Susanna Mann succeeded in raising funds for Bikash special school where she worked in 2004. The school used the funding to build an additional classroom particularly for speech therapy. The classroom is now complete and the children are enjoying their new space. A big thank you to Susanna who is just one of our many volunteers who continue to support schools long after their volunteer placement!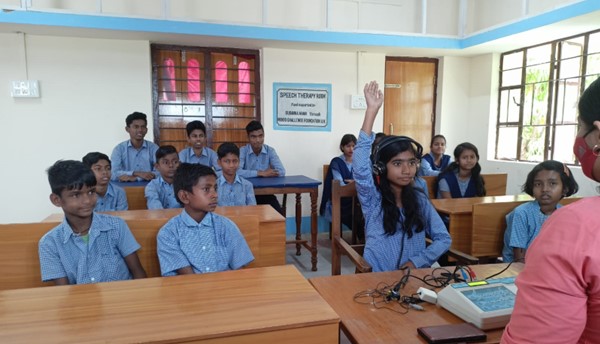 We very much hope that 2022 will be the year volunteers return to our projects – we already have some individuals and university groups making their plans. If you know anyone with teaching qualifications who would be interested in learning more about volunteering please encourage them to visit our website: Volunteer with us – Mondo – Mondo (mondofoundation.org)
As ever, you can keep up with Mondo's work and latest news online by following us on Twitter and Facebook
Best wishes and stay well,
Anna, Anthony, Hirsh and all the Mondo Team