Our CEO's visit continued with the opening of our first new school since the earthquake. Catch up on the story so far if you've missed Part 1, Part 2 or Part 3.
The visit in Helambu ended on a high and successful note as we convened with the Loughborough University students to open Birkharka school's first three classrooms.  Built in traditional stone, but with reinforced steel added to the walls, plus additional buttresses, the classrooms were much praised for the quality of build and speed of construction by the Department of Education.  I was given the honour of opening the classrooms, cutting the tape and leading the assembled dignitaries into one of the rooms to admire the workmanship.  The Loughborough squad had painted the doors and windows (and themselves, it appeared!) and the whole set up looked great.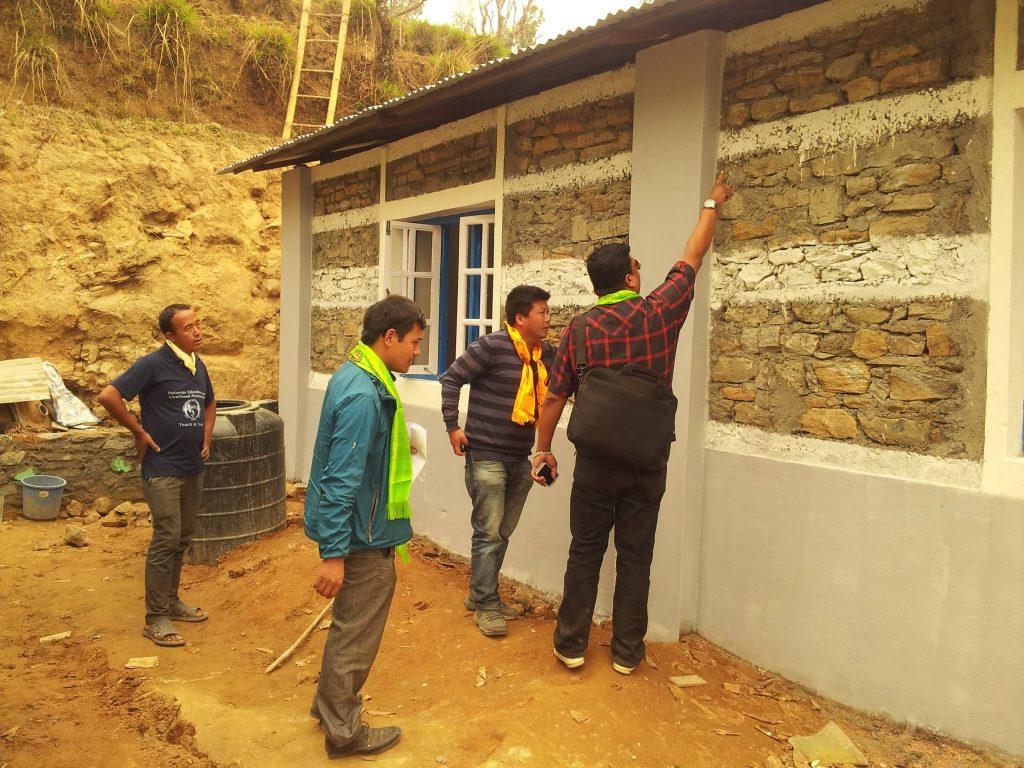 An unexpected by-product of the event was the presence of a newspaper journalist who photographed the proceedings in detail.  It was rather exciting next day to note that we were featured in the Himalayan Times, one of the Kathmandu dailies, and that we had beaten Prince Harry to the lead slot at the top of the page!
If you've enjoyed this, check out the final chapter!