We're delighted to bring you our summer newsletter! Read on to find out what we've been up to in India, Tanzania and Nepal.
I (Anna Brian) took over from Stephen in April this year as Mondo's CEO… I'm not totally new to Mondo as I have been here as programmes manager since 2015, but it has been a big learning curve in the new role! Previous to Mondo I have had a varied career as a teacher and education manager for different NGOs working on projects in Mozambique, Vietnam, Uganda, China, Pakistan….. Now I am quite happy to be working from home!   I have really enjoyed a busy first 3 months as you will read below.
4 years and 13 schools later…
This April marked the 4th anniversary of the devastating earthquakes that destroyed 470 of the 545 schools in Sindupalchowk District.  In the weeks and months after the earthquake Mondo worked to supply basic needs and then to build temporary learning centres (TLCs) to ensure children still had access to education. Following on from this our partner HELP, signed an MOU with the local government, promising to rebuild 13 schools to earthquake proof standards.  With the fantastic support of our regular donors and many other partners this work is now complete!  April and May have been months of celebration with the final school openings and lots of smiling faces.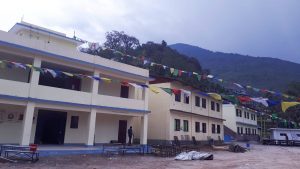 The logistics of building schools in these remote areas should not be underestimated. HELP has involved the local community in these projects from the output, training local masons and ensuring that school based committees plan and monitor every stage of the works. This will ensure that the buildings are well cared for and valued for many years to come.
Training the Primary Teachers of the Future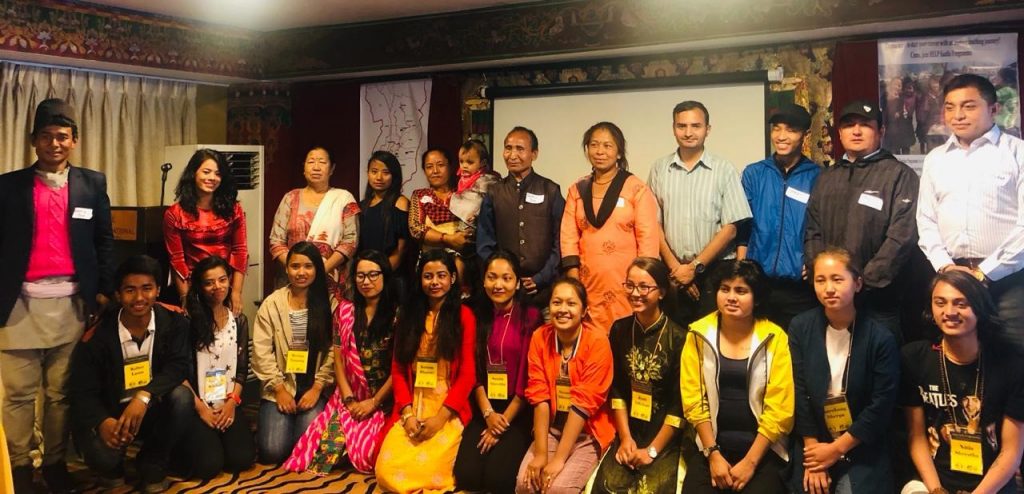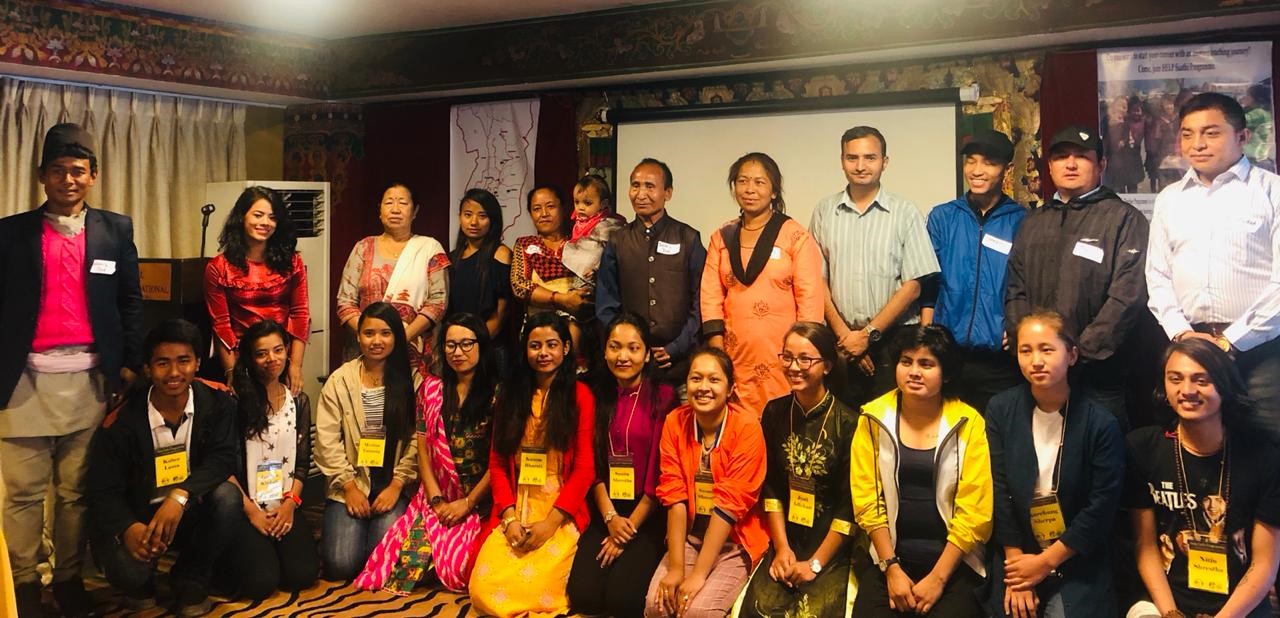 In June, we launched our new programme, the Saathi teacher project – 'Saathi' meaning 'friend' in Nepalese. We are working in five schools to provide 2 highly trained primary teachers in each, who will be a resource, support (and be a friend) to all the staff in the school.  The selection process in May was very tough – 150 applications were received, and around 30 applicants were then chosen to attend interviews, take part in group activities and present model lessons.  We have now selected our  final 'saathi' who are currently taking part in an intensive pre-service training before committing to spending 2 years working in rural schools.  We wish them the best of luck!
Loughborough students win "Best Team" award
This spring a group of 15 students from Loughborough University spent 3 weeks volunteering with HELP.  The students worked to set up Early Learning Classrooms for the youngest children at two Mondo schools, raising funds to ensure these rooms were furnished with carpets, small desks and chairs and a good variety of toys and books. They then dedicated their labour to ensure that the classrooms were painted and ready to go in time for the new term.  Kindergarten education has until now been under resourced in most Nepalese schools : the work of the students has focussed attention on this year group and encouraged parents to send their children to school earlier so they can make the best start to their school career. The Loughborough group have since been awarded 'Best Team' at their university Action Awards ceremony.
If you would like to volunteer for 2019 or 2020 you can find out more  HERE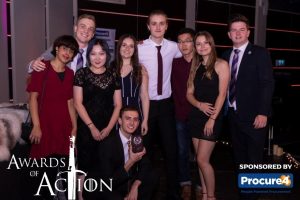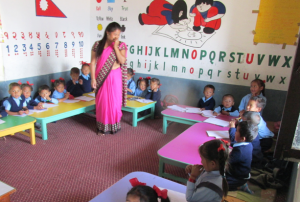 Scholarships
The results of the final leaving exams at Nepalese secondary schools have just been published. Soon HELP will be receiving a vast number of applications from hopeful 16 year olds for our scholarship programme.   Each year Mondo supports up to 50 school leavers to complete their 'A'level' years in Kathmandu. There are no colleges at this level in Helambu, so the young people must not only pay their fees, but also travel and accommodation, meaning that few are able to continue without support. It costs around £250 a year to support a student to study at this level – if you feel you could contribute to this programme, please donate via our website.
The number of scholars we take on is dependent on funds available and we always have to turn away many deserving candidates.
India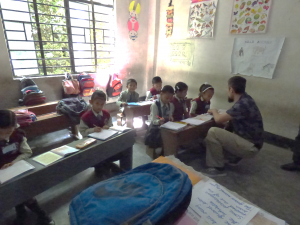 Mark Adams has recently returned from 7 months of volunteering in Kalimpong and Darjeeling.  During this time he has supported teachers in all Mondo schools, particularly focusing on how to plan and deliver interactive lessons.  Mondo Challenge Kalimpong were very sad when the day came for him to leave, by Mondo UK are now benefitting from all his experience as he has joined us as a trustee.
Tanzania
In Tanzania this month with have held two training sessions for our previous grant recipients on animal husbandry – milking cows, vaccinating chickens, the best food for dairy goats… Over 60 women were trained in all, but many others had to be added to waiting lists.  We hope to repeat this training in the near future, for many more of our beneficiaries who are starting businesses in livestock keeping.
If you've got any questions or thoughts on our work, we'd love to hear from you!
Best wishes
Anna and all The Mondo Team